Belgian Police: Albanian Mafia Dominates Western Europe.
In its latest March 19 issue, Brussels weekly TeleMoustique offers an exclusive dossier about the mafia in Belgium where, according to the Belgian police department specialized for Albanian organized crime, Albanian mafia clans dominate, leading in the illegal trade, including human trafficking and the sale of cocaine and heroin.
http://www.mail-archive.com/news@antic. ... 11633.html
International Organized Crime
The true emergence of

Albanians as the dominant ethnic crime group in Western Europe

, though, coincided with two cycles of lawlessness in Albania and Kosovo respectively.
http://www.usdoj.gov/usao/eousa/foia_re ... ab5105.pdf
Albanian Clans Take the Leading Place in Organized Crime
Excerpt from the UN Office on Drugs and Crime report for March 2008
[pg 61] From the mid-1980s to the mid-1990s, Turkish organized crime groups dominated European heroin markets. During the 1990s, however, a new ethnic group began to emerge in heroin trafficking: ethnic Albanians. As noted above, until 1991, the nation of Albania was one of the most isolated in the world. Albanians living in former Yugoslavia [in Serbia, Kosovo-Metohija province], however, moved with great freedom to the east and west, and there are reports of ethnic Albanian involvement in Italian organized crime groups from the mid-1980s.
http://byzantinesacredart.com/blog/2008 ... crime.html
http://www.unodc.org/documents/data-and ... _study.pdf
According to the UN Office on Drugs and Crime, Albania ranks second among European countries as a source of cannabis, behind only the Netherlands. The agency estimates that from 2004 to 2006
Albania produced 3.4 percent of the world's cannabis,
equal to the rest of the Balkan countries put together.
http://www.shroomery.org/forums/showfla ... in/9398242
Colombia Model for Kosovo
Saviano said that Kosovo Albanian mobsters want to differentiate their cocaine from Colombia's by mutating its genes so it can grow in Kosovo where the climate is colder then in Colombia.
Saviano noted that the goal of the Kosovo Albanian mafia is to make the province the cocaine monopoly center.
"Grow transgenic cocaine in Kosovo and to enable the Albanian mafia to have monopoly over cocaine," Saviano said.
http://www.mafia-news.com/colombia-mode ... ian-mafia/
Albanian gangsters have established a grip on Britain's sex trade by using extreme violence.
Vice squad officers estimate that Albanians now control more than
75 per cent of the country's brothels
and their operations in London's Soho alone are worth more than £15 million a year.
http://www.mfa.gov.yu/FDP/times170704.htm
Here are some pictures and names if anyone is curious to study some Albanian crime figures:
Daut Kadriovski
Aldo Bare
Prince Dobroshi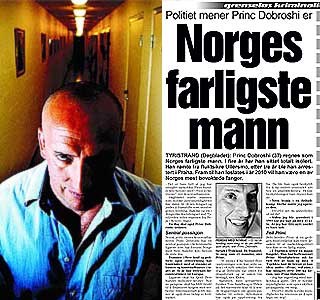 Frederik Durda
Agim Gashi
Luan Plakici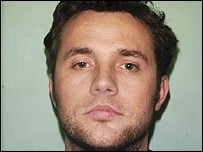 Victor Hoxha
Naser League